The Way Forward – Free Online Event
September 19 @ 2:00 PM

 – 

4:30 PM

Free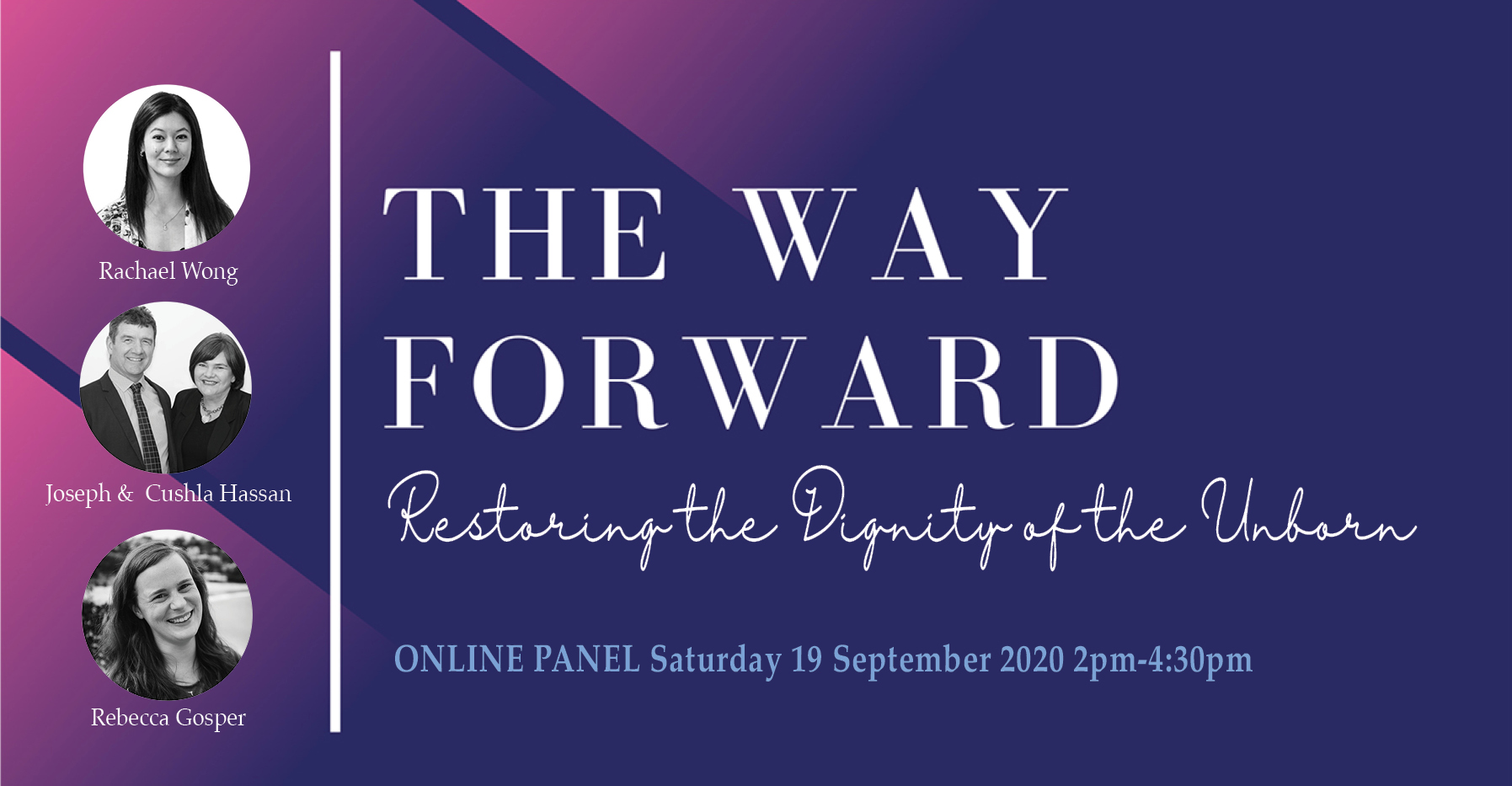 Join us for an afternoon of online panel presentations and Q&A with people on the front line of support & advocacy for pregnant women and their unborn children in Australia and New Zealand.
2pm – 4.30pm
Saturday the 19th of September 2020 Registrations essential: bit.ly/way-forward-canberra
Dr Joseph & Cushla Hassan
In 2001 Joseph and Cushla set up St Luke's Health Centre, a Christian Hippocratic General Practice in Nelson, New Zealand. Within the practice they offer Crisis Pregnancy Support. This is a free service, providing support to women with unplanned pregnancies who wish to explore the option of continuing their pregnancy. Women suffering from post abortion grief also come for support.  They have spoken together both nationally and internationally and are passionate about life affirming work. They have four children.
Rachael Wong
Rachael Wong is the CEO of Women's Forum Australia, an independent think tank striving to create authentic pro-woman cultural change through research, education and public policy advocacy. Before moving to Australia, Rachael worked with the Law Reform Commission in Samoa to bring about legislative reform to improve the lives of Samoan women and girls. She has appeared on national television, including on ABC's The Drum and on Sky television, and has written for The Australian, Daily Telegraph, Huffington Post, The Spectator, The Conversation and the ABC.
Rebecca Gosper is the Director of LifeChoice Australia, our nation's premier pro-life youth movement.  Rebecca has worked to establish numerous youth pro-life groups, in particular in the university setting, helping to train young people in effective communication about crisis pregnancy and life issues in the public square. She regularly speaks on these topics at events around Australia.
For more information see Facebook 
Organiser
Pro Life Professionals
Phone: 0412 689 976
Email Pro Life Professionals