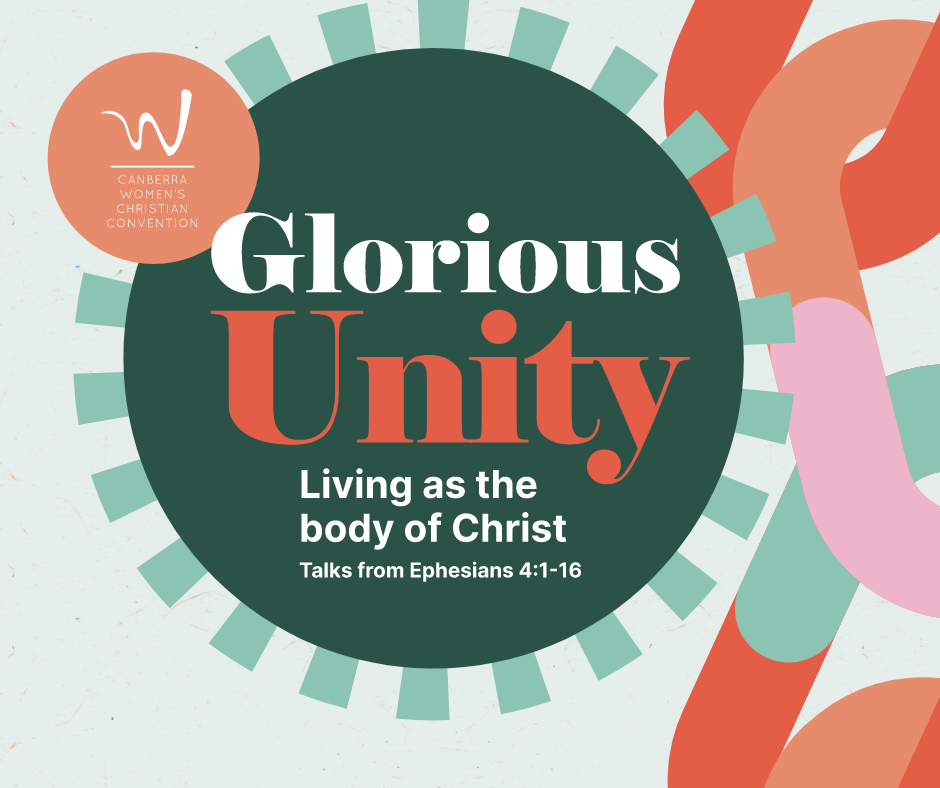 "Living as the body of Christ -Talks from Ephesians 4:1-16"
If the past two years have reminded us of anything, it's our need for relationships. Places and spaces in which we find people with whom we can do life, in both the good and difficult seasons, were sorely missed during periods of lockdown and isolation.
We know that God created us to be relational beings which made the distance from others even harder. Through Jesus, God has united us into one body. Now we get to make Christ known and live in beautiful fellowship with one another.
Ephesians 4:1-16 paints an incredible picture of what living as part of this body is truly like. It raises our eyes heavenward and gives us practical advice for the everyday here on earth.
Our speaker is Anna Brotherson . Hope to see you all there, old friends and new ones.
For more information & tickets: https://canberrachristianconventions.org.au/womens/
Organiser
canberrachristianconventions.org.au
Phone:
Email canberrachristianconventions.org.au